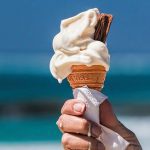 During the summer, on days of extreme heat, the ReStore will stop accepting donations at 1 p.m. Thank you for your support and understanding.
Foothills Habitat for Humanity ReStore DONATIONS
During the summer, on days of extreme heat, the ReStore will stop accepting donations at 1 p.m. Thank you for your support and understanding.
Changes due to COVID-19 Please understand that we have found it necessary to make changes due to COVID-19. We have changed our days and hours the store is open, and donations are accepted. There are also changes to our donation criteria and we may limit the number of items, particularly soft goods and upholstered furniture, accepted at a given time due to sanitation and space constraints.
Donations: Thursday through Saturday 10:00 am to 4:00 pm following new safety procedures. Please wait at your vehicle for ReStore personnel to discuss your donations and our procedures. We will follow no-contact procedures and social distancing so you may be asked to unload your donations. Face coverings are required during the donation process and while shopping in the store.
Donated items must be clean, complete, and in good functioning and sellable condition. Below are two lists with donation acceptance and decline information for common donations. For questions about a donation, please call the ReStore donation line at 916-797-8674 or email us at restore@surewest.net.  Please note that all donated items must be delivered to us.  Donation staff members will be available to review the donation criteria with you. We are unable to provide residential pick-up.
ReStore Donation Criteria:
Please note: We hope to keep this list current, but criteria are subject to change. We accept a broad range of products but are, unfortunately, not able to accept everything.
ALL materials must be clean, complete, and in good sellable condition
Building Materials:
•        Hardware
•        Electrical
•        Plumbing supplies
•        Wire shelving up to 5' long
•        Flooring: Hardwood, laminate flooring and tile in unopened, original boxes, and must be a minimum of 50 sq. ft. per type and style
•        Unused carpet and pad
•        Unused plywood and drywall, ½ sheet minimum. Unused lumber, 4 ft. minimum. Unused molding, 8 ft. minimum
•        Unopened bags of roof asphalt shingles.
•        Rolls of roofing paper
•        Full rolls of Tyvek or similar brands housewrap
•        Full cans only of unused, (3 years or newer), latex paint
•        White-only tubs and white-only low-flow toilets
•        Wall tile and countertop tile, unopened and in original box
Tools: All tools must be in good working condition.
• Hand tools, lawn tools, etc. must be in good, safe, working condition
• Battery-powered tools must be complete with healthy battery and working charger
• Power cords must be in good condition
• We accept smaller versions (not heavy, older, of large) of most saws
Cabinets and Sinks:
•        Cabinets. Upper and lower cabinets including vanity bases should be complete with doors, drawers, and shelves. Good structural conditions, free of tile, concrete, and nails, etc.
•        Sinks. Clean, no chips or stains, free of tile and debris.
Landscape and Lawn Materials:
•         Clean, whole bricks and pavers
•         Lawn décor, lawn furniture clean and in good condition
Windows and Doors: (please see exclusions and limitations in "do not accept" list below)
•        Windows. White, dual pane and vinyl frame only, less than 8 ft height and/or width
•        Exterior and interior doors - 80-inch height only
Furniture and Household Items: Furniture must be structurally sound with no rips, tears, or stains or missing or damaged parts
•         Sofas (no sofa beds), love seats, recliners, chairs. Please see COVID-19 note on first page.
•         Dining tables and chairs
•         End tables and coffee tables
•         Dressers, small or moderate-sized clothing armoires, chest of drawers, nightstands
•         Small desks (4 ft wide or smaller), office chairs, bookcases 8 ft. tall or less
•         Common size (not large) table lamps and hanging light fixtures complete with hardware
•         Books (no textbooks or encyclopedias); CDs; DVDs
•         Art, decorative items, collectibles, antiques, small framed mirrors
•        General household items, including dishes, glassware, vases, kitchen tools, etc.
•        Small appliances including Blu-Ray and DVD players, toasters, blenders, etc.
What We Do Not Accept:
•        Clothing or Christmas trees
•        Televisions and monitors, printers, routers, telephones
•        Loose coaxial cable, speaker wire, audio, visual, phone, tv, appliance cables and power supply
•        Children's items – such as furniture, toys, clothing, helmets, bikes
•        Beds, frames, mattresses, sheets, bedspreads, blankets, bed pillows or pillowcases
•        Large appliances, including refrigerators, freezers, cook tops, dishwashers, built-in ovens, ranges and range hoods, microwaves (large or small)
•        Metal receptable boxes
•        Fluorescent or halogen light fixtures, ceiling fans, pendant lights, light bulbs
•        Sewing machines, reel to reel or slide projectors, household vacuums that require bags
•        Water heaters, kerosene heaters, gas, or wood-burning fireplaces
•        Older, larger, heavy tools such as radial arm saw and drill press, non-working tools, tools that are leaking or have gasoline or oil in them
•        China hutches, entertainment centers, hide-a-beds (aka sofa beds)
•        Large/heavy office furniture including cubicles, metal desks, large desks, conference tables
•        Large exercise equipment such as ski machines, exercise bikes and treadmills
•        Unframed mirrors other than medicine cabinet mirrors
•        Granite or marble countertops, culture-marble sinks, or sink/countertop combos
•        Shelving products not in good condition
•        Concrete or clay roof tiles
•        Tubs, sinks and toilets that are not white. Cast-iron tubs or sinks; whirlpool or Jacuzzi tubs
•        Interior window coverings including curtains, shades, blinds, valances, and curtain rods
•        Windows taller or wider than 8 ft., aluminum, frame colors other than white
•        Any door over 80 inches tall
•        White or brown single slab interior doors
•        Sliding patio doors, glass shower doors, mirror wardrobe doors